Endpoint detection and response (EDR) solutions integrate real-time monitoring, endpoint data collection, behavioral analysis, and automated response into one comprehensive security solution that improves your security posture by identifying attacks that other tools miss while offering insight into how they function.
They provide a clear threat pathway, detailing where an attack originated from and why it managed to bypass your defenses.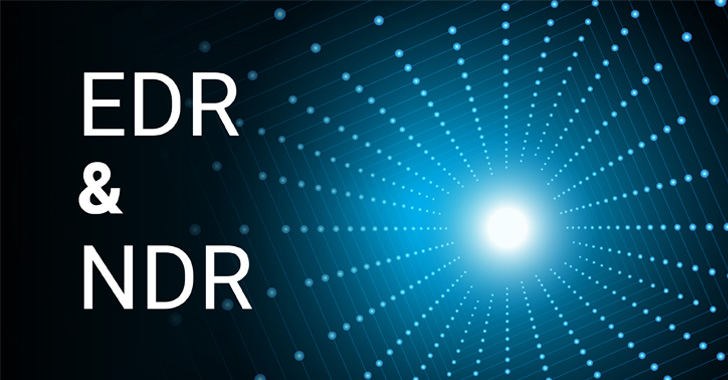 Endpoint Detection and Response
Security professionals have a critical takeaway from their work in cybersecurity: threats don't stop at the perimeter. No matter how many firewalls or signature-based tools are deployed or how much money is invested into them, sophisticated attacks always find a way around these defenses and get through. Therefore, having an endpoint detection solution that detects, analyzes, and responds quickly is absolutely critical in protecting networks against endpoint threats that make their way inside.
EDR comes into the picture here – a threat detection solution that constantly monitors endpoints to detect any malicious activities while providing security teams with insight into what the attack looked like, its execution process, and any damage it may have done to their organization.
An effective EDR solution can also contain threats, preventing them from spreading across your network and causing additional damage. Furthermore, it can even undo any previous damage and return an endpoint into a clean state.
If you don't have the resources or manpower available to manage an EDR system yourself, security vendors and partners may provide managed EDR. A team of specialists will hunt for, investigate, and respond to threats on your behalf – sometimes known as managed EDR (mEDR) is an ideal option if alerts are overwhelming you and there's no visibility into your environment or assistance in discovering and responding to threats.
Network Detection and Response
Security professionals require an accurate view of how threats enter, move throughout, and spread throughout their organizations – this is why network detection and response (NDR) tools play such an integral part in any company's cybersecurity plan.
NDR works by continuously analyzing and monitoring data coming from all network devices – employee workstations at work or home, servers, and cloud workloads. This enables businesses to detect threats quickly, helping reduce attack dwell time and limit any damage.
NDR solutions often employ automated responses that quickly take action against an ongoing threat, such as logging off an end user or alerting security staff members for investigation and remediation. Furthermore, these tools use real-time analytics to quickly diagnose threats that don't fit pre-configured rules, as well as perform forensic analyses to uncover details of any incidents that arise.
NDR tools can also ingest and analyze log and event data from other security tools, including antivirus software, firewalls, SIEM solutions, and others. The collected telemetry is then processed through a robust analytics engine to identify indicators of compromise and track malicious activity in order to provide security teams with a 'ground-level view' of network activity – giving them context when investigating incidents and deciding how best to respond – giving a complete picture of their security posture. EDR and SIEM solutions offer similar 'aerial views,' which also give security professionals a complete picture of their security posture.
Integration
As cybersecurity tools continue to advance, integrating them with other security solutions is of increasing importance in creating an effective defense and minimizing dwell time for potential threats.
Gartner recognizes NDR as an integral element of their SOC visibility triad alongside EDR and Security Information and Event Management (SIEM). The best endpoint detection and response (EDR) tools integrate network traffic analysis – also known as network discovery and response or NDR – as part of their SOC visibility framework. This combination can lead to enhanced endpoint detection and response capabilities and better network traffic analysis overall, including the detection of network-borne threats such as ransomware or ransomware attacks.
NDR provides IT teams with an effective means of detecting and responding to cyber threats by collecting and analyzing network data, providing a 'ground-level' view of network activity that compliments EDR's aerial perspective. NDR solutions use advanced threat intelligence, machine learning, and analytics techniques to detect malicious activities across an organization, including insider threats, fileless attacks, ransomware, and other malware not detected by traditional antivirus or endpoint detection technologies.
EDR solutions, on the other hand, can monitor all endpoints within your business and continually record their activities while providing security specialists with real-time telemetry through one interface. This enables it to quickly detect an attack and assess its nature, automating responses based on its characteristics and actions so as to reduce false positives while saving IT staff from performing manual work themselves
Benefits
As cyber threats constantly evolve and the cybersecurity skills shortage limits IT teams' abilities, organizations require a tool capable of detecting and responding to advanced attacks. Endpoint detection and response (EDR) offers this capability and helps companies reduce risk by monitoring all devices connected to their corporate network continuously.
EDR security solutions specialize in several primary functions. They collect large volumes of telemetry and store it in a central location for analysis, detection, investigation, reporting, and alerting purposes, as well as providing tools for remediation and forensics purposes.
Automatic responses to known forms of attack through preconfigured rules; ability to capture multiple images at various times from an endpoint and roll back or restore to a clean state in case of infection; accessing regularly updated threat intelligence databases and sandbox environments where files can be executed to detect malicious code are amongst some key capabilities of an EDR solution.
EDR also assists enterprises by keeping a close watch over software installations, banning user behavior and violations of operations policies – strengthening defenses against insider threats and strengthening defenses against future attacks. Data collected by EDR solutions also serves post-incident forensics, allowing organizations to learn from past attacks while actively protecting themselves from future attacks.