ESET EDR Endpoint detection and response (EDR) is a powerful security tool designed to aid security teams in detecting breaches, attacks, and suspicious activity on remote devices. EDR provides visibility, risk evaluation, threat-hunting functionality, incident management, investigation, response management, and remediation capabilities.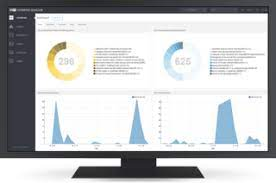 DNA detections: ESET uses its knowledge of malware "DNA" to search for similar behaviors across all endpoints and find modifications or attacks which have altered their signature behavior patterns, even those disguised through new forms. This approach has proven highly successful when counteracting modified or stealth attacks.
ESET EDR Enterprise Inspector
ESET Enterprise Inspector is an advanced tool designed to detect anomalous behavior and breaches, assess risks, respond to incidents quickly, and facilitate investigations and remediation efforts. It monitors user activity such as files, processes, registry keys, and memory tracing, detects malicious activity, and provides extended detection and response (XDR) capabilities through ESET Inspect.
Eset Enterprise Inspector utilizes a multilayered approach that integrates machine learning with behavioral and fileless analysis for advanced protection, providing security teams with an easy way to detect APTs, ransomware, and other forms of malware as well as perform forensic and root cause analyses.
Key features of Endpoint Guardian include its ability to gather and prioritize low-level system data from endpoints automatically, then present it in an easily understood form that helps security professionals focus their efforts on what matters. Furthermore, integration with third-party tools such as SIEM and ticketing systems is supported.
ESET Enterprise Inspector provides security teams with real-time monitoring of endpoint activity at their organizations using remote PowerShell capabilities without interrupting user work or disrupting productivity. Furthermore, it integrates detections with the ESET PROTECT web console so they can be managed and resolved – an especially helpful feature for organizations already employing ESET Endpoint Protection suites.
ESET EDR Advanced
ESET Advanced is an effective multilayered solution that employs multilayered protection to detect malware at every stage, from pre-execution through execution and post-execution. Its detection capabilities are powered by ESET's global threat detection network, machine learning algorithms, and human expertise – supporting Windows (including devices equipped with ARM64 chips), macOS, Linux, and Android while including its cloud-based sandbox called LiveGuard Advanced, is used for advanced malware analysis on submissions from endpoints and servers.
ESET security products use cloud networks to process files quickly according to policy. When they detect that one needs to be analyzed, ESET sends its hash of it directly into it for processing by multiple machines simultaneously and returns its results to them based on that policy.
Another highlight of this product is its extensive diagnostics tools, which offer many ways to monitor and troubleshoot your computer. Only a few competitors offer similar capabilities, making this an attractive choice for those seeking to take their security to the next level.
G2 Crowd reviewers consistently give this solution high marks, with an average rating of 4.6 out of five stars. It offers enterprise-grade visibility and protection from ransomware and zero-day threats through adaptive scanning, machine learning, cloud sandboxing, and behavioral analysis – providing superior visibility.
ESET EDR Ultimate
ESET's premium offering, ESET Proactive Protection Platform (EPP), offers modern Endpoint Protection Platform capabilities to defend Windows, Mac OSX, and Linux endpoints and mobile device management features for Android and iOS devices. Furthermore, this solution supports on-premise or cloud deployment for real-time visibility across all systems and endpoints from one single pane of glass.
In our tests, it successfully identified and eliminated 93% of the malware we planted – comparable to Kaspersky and Norton as industry leaders in this arena. Furthermore, its anti-theft features are impressive: being able to track where your connected device is at all times and even remotely shut it down should it move. In addition, its host intrusion prevention system and DESlock encryption system protect from ransomware threats while providing ransomware prevention protection through safeguards like file locking if files start changing without your knowledge or consent.
Advanced settings enable you to tailor the firewall based on your network preferences, while its learning mode creates rules automatically over time. Its interface is clean and uncluttered, with a handy feature menu on the left side of the screen; however, although customer support options such as email and live chat exist within this software suite, they are not tailored specifically for home users.
ESET EDR Managed Detection & Response
The complex cyber risk landscape makes it impossible to prevent all attacks, making effective detection and response solutions critical for business. ESET Managed Detection & Response provides such a service, helping your business identify threats quickly while expediting incident investigation and remediation. Built around a multilayered Endpoint Protection Platform and ESET Enterprise Inspector, our MDR service gives businesses full visibility of events on your network while using the expertise of security experts for enhanced detection, threat hunting, digital forensics investigations, and other investigation functions.
This solution integrates cutting-edge machine learning, cloud reputation systems, and expert human expertise into one seamless package that protects known and new malware types. Furthermore, its behavioral analysis feature can identify hidden infections or cyber threats lurking on your network and detect unknown infections through files in your network – while its unified PROTECT console helps keep tabs on all your defenses easily.
ESET's powerful anti-phishing functionality helps organizations protect employees from fraudulent phishing attempts and avoid costly losses. At the same time, its advanced mobile threat detection protects Android and iOS devices. In addition, its remote lock or wipe data functionality enables remote data removal from stolen devices, activating siren alarms when stolen devices are located and providing alerts as required by ESET experts who manage and oversee your network environment.