Protecting against mass malware requires both time and resources, yet advanced threats continue to evolve rapidly. To save both, enterprises must invest in EDR solutions that combine detection with investigation and prevention capabilities.
Kaspersky EDR provides comprehensive visibility across endpoints, unified threat hunting and response with advanced forms of protection, as well as rapid identification and neutralization of complex cyberattacks – such as APT-like threats. Analysts can quickly locate and neutralize complex attacks – including APTs-type.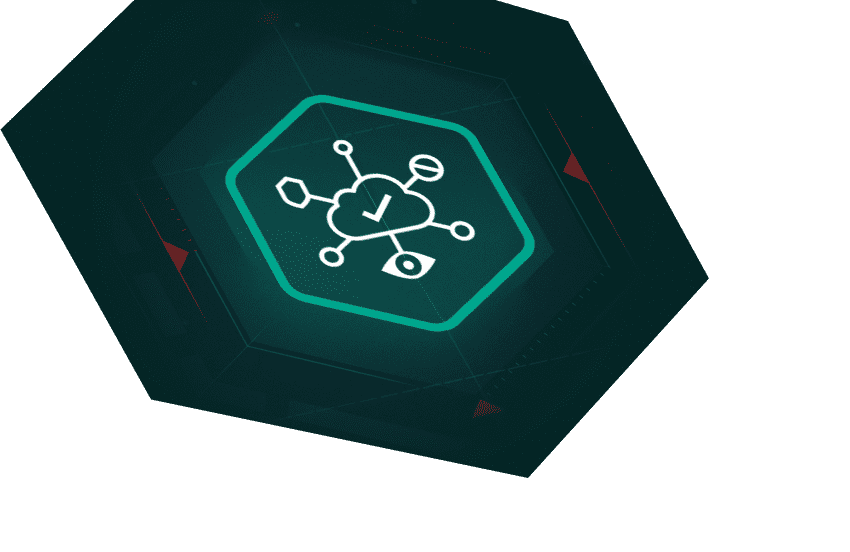 Detection
Kaspersky EDR provides comprehensive visibility and superior defense at network and endpoint levels, automates routine EDR tasks, and empowers analysts to swiftly hunt out, prioritize, investigate, and neutralize complex APT-like attacks.
EDR host agents automatically transmit events to an in-house EDR server, which analyzes them according to predefined rules. Furthermore, this solution allows the download of suspicious objects into a special Kaspersky Lab Sandbox for further examination using advanced algorithms unavailable on local machines (heavy preprocessing, heuristics, machine learning models, extended cloud detection, and Yara).
Once an event is flagged as potentially suspicious, the server automatically checks whether its information matches any threat definition from its database. If so, EDR prompts security administrators to take necessary actions.
As soon as a threat is identified, an EDR system notifies both security teams and relevant stakeholders immediately and automatically responds with automated responses according to predetermined triggers. It keeps evidence and telemetry for further investigation or proactive threat hunting while helping reduce response times to minutes. It can even temporarily isolate compromised computers to reduce damage and decrease impact on businesses.
Response
Kaspersky EDR provides organizations with an automated response to threat detection that allows them to respond to cyberattacks quickly. The solution gives visibility to incidents while helping security analysts hunt, prioritize, investigate, and neutralize advanced threats. Furthermore, Kaspersky EDR can isolate compromised endpoints from networks for more accessible root cause analysis without disrupting other environments.
Kaspersky EDR boasts an easy deployment process and an intuitive user interface, along with being available in multiple languages. Furthermore, this product includes training and webinars to keep users up-to-date on new features and best practices, helping reduce incident response times and protect against future attacks.
EDR software employs a single agent managed from one console and compatible with the Kaspersky Security Center to identify all types of cyberattacks as well as their tactics, techniques, and procedures (TTPs). MITRE ATT&CK integration enables deeper investigation and analysis capabilities while being easy to deploy and requiring minimal resources.
IT teams can use our cloud-based console platform to track, evaluate, and respond to incidents faster. Organizations can use it to analyze threat development chains within one incident card for greater insight into where an attack came from and how it managed to penetrate their systems.
Investigation
Complex IT environments present security specialists with an ever-increasing list of threats and incidents to contend with. Quality and speed in responding to incidents have become key performance indicators for modern IT security departments; Kaspersky EDR helps ease this workload by offering centralized incident management with guided investigation across distributed IT environments.
This solution helps quickly identify the source of an attack within hours by shortening evidence collection and supreme telemetry analysis times, automating routine EDR tasks, and enabling analysts to swiftly hunt out, prioritize, investigate, and neutralize complex APT-like attacks using threat intelligence from MITRE ATT&CK.
Companies face a constant struggle in detecting and responding to complex, advanced threats that bypass traditional security solutions. Still, Kaspersky Endpoint Detection and Response Optimum provides them with a solution to help mitigate such risks.
Kaspersky Private Security Network provides deep visibility and superior defense on all endpoints within a corporate network by analyzing raw telemetry generated from within, as well as sharing real-time threat intelligence via Kaspersky Private Security Network without cloud dependency. In addition, advanced detection and forensics capabilities with incident response capability ensure privacy protection for sensitive files/telemetry by restricting their transfer outside the corporate IT environment.
Remediation
While it may not be possible to stop every cyber attack before it hits corporate endpoints, Kaspersky EDR can make life as difficult as possible for attackers by decreasing response times from hours down to minutes and speeding up initial evidence collection and analysis processes.
The solution detects and blocks malware, including ransomware, using a multi-layered next-generation protection model. The Exploit Prevention component prevents penetration through software vulnerabilities (for instance, browsers, office apps, or PDF readers). When attacked applications perform suspicious activities, such as child process start, the Exploit Prevention component tries to match them against known malicious patterns to determine their behavior against known threats.
Network Threat Protection monitors outgoing traffic to detect any possible signs of network attacks on computers. It uses heuristic analysis of low-level packets and sends this data directly to Kaspersky Lab's security center; experts from Kaspersky Lab were even able to detect and block WannaCry exploits that spread via SMB vulnerabilities.
Adaptive Anomaly Control monitors unusual actions on a computer. It flags them as potential threats, sending a list of these threats to Kaspersky Lab security analysts for further analysis and, if necessary, conducting additional scans to detect new objects. It can even roll back malware activities, protecting users from data loss or leakage while specialists regularly review its rules.
Xcitium Endpoint Defense and Response
Xcitium's comprehensive detection and response capabilities make it the ideal solution for enterprises aiming to minimize attacks at their perimeter. Its scalable architecture gives businesses complete visibility of the security posture across an entire organization, making Xcitium an invaluable investment. Companies use it for monitoring incidents, responding to them quickly, performing forensics analysis, threat hunting services or IT administration, and performing IT administration or IT administration; its user-friendly unified management console and customizable dashboard make for an effortless experience while supporting all devices and operating systems simultaneously.