Symantec Endpoint Protection (EPP) goes far beyond providing world-class antivirus and antispyware signature-based detection to secure endpoint devices, applications, and networks against advanced threats using device, application, and network control technologies.
EDR allows security teams to detect and respond to incidents that evade prevention by using local and global telemetry, machine learning analysis, and expert threat hunting to expose attacks in your environment.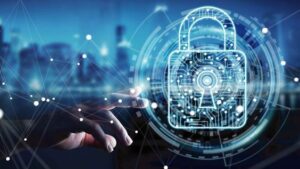 Detecting Advanced Threats
An EDR solution gathers endpoint data and provides real-time visibility of security incidents, as well as detects unknown behaviors and suspicious activity requiring further investigation. An EDR also incorporates intelligence gathering, search, triage alert, forensics analysis, and automated response actions on individual endpoints to contain or eradicate threats. Integrating with MITRE ATT&CK makes the solution even more powerful by helping identify indicators of Compromise (IoCs) across your enterprise and detect attacks in progress, allowing swift responses or blockades against attacks in progress, allowing timely responses or blocking potential attackers.
Sophisticated attacks are hard to spot and pose severe threats to businesses. On average, they remain in customer environments for an average of 190 days before using advanced evasion techniques to bypass conventional security defenses and remain undetected by traditional security controls.
Symantec Endpoint Detection and Response was designed to address these blind spots. It leverages multiple capabilities – legacy antivirus, machine learning (ML) static analysis and sandboxing of binaries before execution; memory exploits prevention with emulator and deception technology, device network firewall protection, and USB device protection are just some of these – to provide comprehensive coverage against threats detected across all control points, while correlating threats detected across them all to give a holistic picture of attack patterns and activities.
ETDR also offers advanced phishing protection through behavioral analytics that uncovers stealthy attack techniques and warns users when receiving any suspicious email. ETDR automatically blocklists any IOCs discovered while hunting threats and offers the capability to block real-time attacks via Symantec Secure Web Gateway.
Streamline SOC Operations
SOC operations can be enhanced using EDR to streamline security operations, automatically quarantining or blocking impacted endpoints and initiating incident response playbooks – while also seamlessly integrating with SIEM and orchestration systems for enhanced response capabilities and faster threat investigations and remediation times, reduced breach risks, and lower costs. This enables security teams to rapidly investigate and remediate threats more rapidly while helping lower overall costs.
Discover advanced attacks with a powerful combination of local and global threat intelligence, machine learning analytics, and manual review by expert SOC analysts who can spot evasion techniques used by hackers. Symantec EDR helps increase investigator productivity by prioritizing incidents quickly while automating investigation playbooks to quickly search, detect, and resolve threats quickly. Furthermore, EDR features flexible sandboxing options for deep endpoint visibility as well as advanced detection capabilities – available both on-premises and cloud versions.
Symantec EDR works seamlessly with CrowdStrike to enable SOC teams to "shoulder surf" an adversary in real-time, watching them install drivers or modify registry files, access files, or establish network connections – providing invaluable intelligence on attack tactics which they can share with colleagues to enhance defensive posture and reduce breach risk.
Cynet 360 integrates next-generation antivirus (NGAV), device firewall, EDR security capabilities, network analytics, user evaluation-based access control (UEBA), and deception technology into one comprehensive security solution to safeguard organizations against all forms of threats. 
NGAV blocks malware, exploits, LOLBins, macros, and malicious scripts, while the device firewall restricts unauthorized access to apps and networks. Finally, UEBA and deception technology lure attackers to simulated honeypots, which mitigate damage while also revealing their tactics while collecting valuable intelligence – keeping organizations protected and protected.
Automated Response
Utilizing EDR allows organizations to detect advanced threats in real-time and automatically respond to them. EDR software agents collect endpoint device data – such as process execution and communication data – that may indicate abnormal behavior that indicates an attack. Then, they analyze this data using a detection engine to spot anomalies and report on them. If an incident is discovered, EDR solutions can quarantine or block processes on affected systems as well as implement predetermined remediation policies in order to mitigate its effect.
An effective EDR solution should also reduce false positives by employing machine learning and behavioral analytics to detect suspicious activity on endpoints and servers, helping reduce investigation times and save resources by quickly responding to suspicious events, stopping attacks, and returning business to normal as quickly as possible.
Suppose a file is identified as malicious and quarantined using Symantec Security Response's (SEP) administrator interface. In that case, you can identify it as an instance of False Positive detection and request that definitions be updated accordingly. Once updated, exclude it from further protection technologies and any locations on affected systems; simply open SEP Manager, then log type Risk. Once chosen, click View Log. Before the viewing opens, click Add to Exceptions Policy to finish this step.
Reduce False Positives
Misidentified indicators of compromise (IOCs) waste security analysts' time. With Symantec endpoint detection and response using intelligence to minimize false positives for maximum efficiency.
Administrators need to have confidence that their decision to take remediation action is based on accurate and complete information. IoC forensics provides that confidence by offering technical proof of threat detection – helping ensure that any threat isn't an expensive false positive that could impact business operations.
Symantec Endpoint Detection and Response provides tools that detect advanced threats that bypass traditional protections, including deception technology that delays attackers from reaching IT resources by creating fake files, credentials, network shares, and web requests; obfuscation that makes it harder for hackers to identify an organization's Active Directory location; and device firewalling technology which prevents accessing network ports by attacking entities.
EDR solutions collect telemetry data from endpoints and send it to a central management platform, either on-premises or in the cloud, where it is then processed to find suspicious activity and flagged accordingly. Once threats have been identified, EDR solutions can then take steps such as isolating affected devices or wiping and reimagining them automatically as part of an automated response plan.
Why Xcitium Endpoint Defense and Response?
Xcitium offers multiple-patented prevention capabilities to tighten enterprise cybersecurity defenses. This includes an anti-malware engine that stops malware at its source, containment technology that blocks zero-day attacks, sandboxing to test unknown executables, and behavioral sandboxing that detects bad actors in real-time; together, these measures help achieve zero dwell time for threats while defending against targeted attacks or APTs.