Security detection tools provide alerts when suspicious activity occurs and help uncover threats that bypass traditional security mechanisms.
Detection tools work alongside Security Information and Event Management (SIEM) or Endpoint Detection and Response (EDR) solutions to detect suspicious activity. Furthermore, they assist you in quickly locating the source of an attack so you can take swift action against any threats that arise.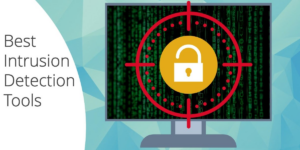 Xcitium EDR
Xcitium is one of the best-rated tools available to prevent data leakage and safeguard your business, protecting from all manner of threats and vulnerabilities while using log forensics to detect cyberattack patterns allowing you to stop them before they escalate into serious breaches of data integrity and compromises to security.
Xcitium integrates machine learning and threat intelligence to detect suspicious user or entity behaviors, such as logins at an unusual hour or repeated failed login attempts, or scores-based risk assessments for individuals and entities to prioritize and investigate threats more quickly and thoroughly. Furthermore, Xcitium allows for the backtracking of security incidents via incident timelines.
ESET Protect
ESET Protect is an Endpoint Protection Platform (EPP) offering multi-tenant management and detailed reporting. The system protects Windows, Linux and Mac workstations as well as Android and iOS mobile devices via cloud or on-premise management that is fast and secure – offering advanced malware detection/prevention as well as full disk encryption – explicitly designed to support MSPs and IT service providers.
ESET PROTECT Web Console, a browser-based user interface for managing security environments, gives a complete overview of client computers within your network and allows remote deployment of ESET solutions onto unmanaged machines, assigns tasks and enforces security policies as well as integrates with SIEM/SOAR and ticketing systems.
ESET Management Agent is another critical feature, helping facilitate communication between server and client computers to reduce reaction times to new detections on remote computers. Installed directly on client computers, this agent also stores multiple security scenarios, reducing the frequency with which systems connect back to servers.
ESET PROTECT includes the Rogue Detection Sensor to scan your network for unmanaged computers and send their information directly to the ESET PROTECT Server. Furthermore, this sensor can identify computers infected with ransomware or zero-day threats to mitigate them and help keep your network secure.
Extended Detection and Response (XDR)
XDR is a unified threat detection and response platform that transcends traditional security silos to stop advanced attacks quickly. This comprehensive solution offers unparalleled security while improving operational efficiency for increased operational success.
The XDR security system aggregates and normalizes massive volumes of data from across your systems – such as email, endpoints, servers, cloud workloads and networks – providing visibility and attack analysis. This enables you to uncover threats that may have previously gone undetected due to fragmented security tools' alerts.
Stealthy threats evade detection by hiding behind multiple layers of security, exploiting their infrastructure, and moving between security silos and disconnected solution alerts. This leaves overwhelmed security teams without enough resources to investigate one incident or threat at once; XDR provides automated analysis of incidents and threats to provide intelligence that allows security teams to prioritize and respond swiftly.
Contrary to traditional SIEM tools requiring significant manual analysis, XDR automatically collects telemetry and correlation from various security products to provide complete visibility into even the most intricate threats. It provides the context necessary to prioritize threats appropriately and respond promptly; furthermore, it reveals root cause attacks while uncovering any hidden origins of attacks. Furthermore, an XDR solution can automate response actions such as blocking IP addresses or quarantining users for swift action plans.
ActivTrak
This software focuses on monitoring employee activities during work hours. An agent captures each online action of users, noting which websites and applications they're accessing and how much time is being spent there; malicious and unproductive websites/apps may also be blocked; keyboard/mouse movement tracking measures productivity levels for further clarity – helping businesses ensure their employees are performing productive work. This tool allows businesses to keep an eye on workers to ensure productivity.
This software is easy to set up on multiple devices and easily updated daily, providing real-time data that are updated daily. Furthermore, its unusual activity alarm feature will notify administrators if an employee accesses an illegal website or app, providing them with alerts if they transfer files outside the company or fail to meet regulatory compliance standards such as GDPR, CCPA or HIPAA requirements.
ActivTrak provides businesses with a free account to monitor up to three computers and comes equipped with 3GB of storage. Paid accounts begin at $9/user billed annually and may include data leak prevention (DLP). Businesses using ActivTrak can track each activity using screenshots – helping managers identify which sites and applications employees are accessing while helping retain employees by pinpointing inappropriate behaviour such as spending too much time job searching websites – helping identify employee retention by helping companies address employee retention by pinpointing any gaps that need to be filled – for example if employees spend too much time browsing job search sites this may indicate needing training opportunities or further discussions.